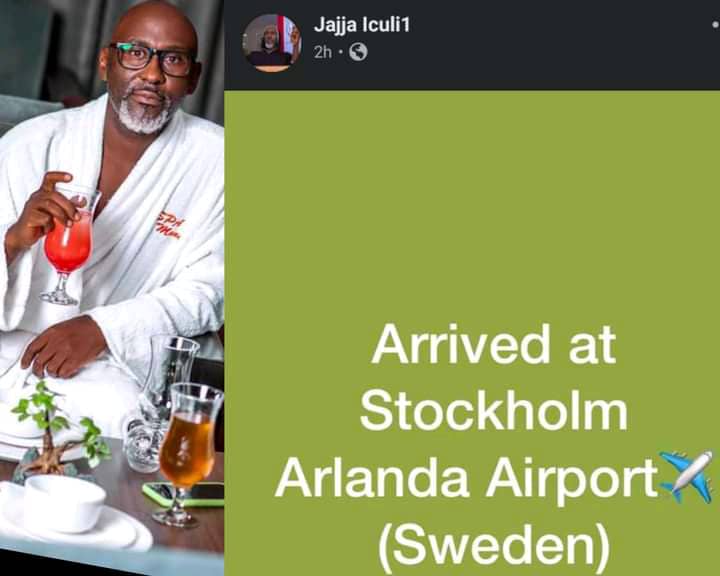 Blogger Isma olaxess reportedly flees country as OS Suuna continues to bite the media
Famous blogger Ibrahim Tusubira also known as Isma Olaxess allegedly ran out of the country a couple of hours  following an arrest warrant that singer Omulangira Suuna(OS)  real name Emmanuel Suuna claimed to have got in order to throw the blogger into the cold police cells like he did to famous presenter Lord Kayz and his team.
According to a trending post by a one Jajja Iculi on social media, the blogger is said to have run to Sweden for refuge from the burning flames of Suuna who has since made the entertainment sector to sweat plasma.
Isma is one other hot mouthed blogger like Full Figure and Ashburg Kato. He stings and bites with his mouth and comments on every topic. He can advise a rat how to bite a cat. This has landed him in problems.
Suuna has told the media that he is looking for him and has put up a one million shillings bounty for the blogger. He swore to give this money to anyone that sees and reports the blogger to the law enforcers.
"I have looked for him everywhere. I even have a police reference number with me with instructions to arrest him on sight. I also have Shs1 million for whoever knows where I can find him," Ssuuna told a news outlet.
While you do your blogging with that mad head, remember that there are other mad heads on the other side. You will think that you are "bad" to copy from Micheal Jackson's list of songs, and another bad guy in the ranks of Frankie(to those of the 1980s) or a Biggie(to those of the 1990s) comes over to your challange. For those in schools, it's better to do your blogging in the circles of education. Try to confuse your audience with the laws of physics instead of becoming a refugee because your hot mouth called the likes of Omulangira Ssuna, Jamal, Rocky Giant, Gift of Kaddo and many others, faded.
By Hussein