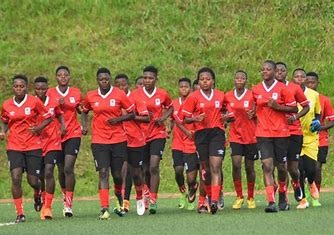 Eritrean players disappear in the U-20 CECAFA Championship
Today  CECAFA confirmed to the rumors' of the disappearance of five Eritrean players who disappeared from their hotel in Jinja.
The team is said to be participating in the CECAFA women's U-20 championship that started on 3rd October in Njeru.
The communications department of CECAFA assured the media that they are in close contact with the police and investigations are on going to see to it that the lost players are found before the end of the tournament on 9th November 2021.
By Hillary Asasira