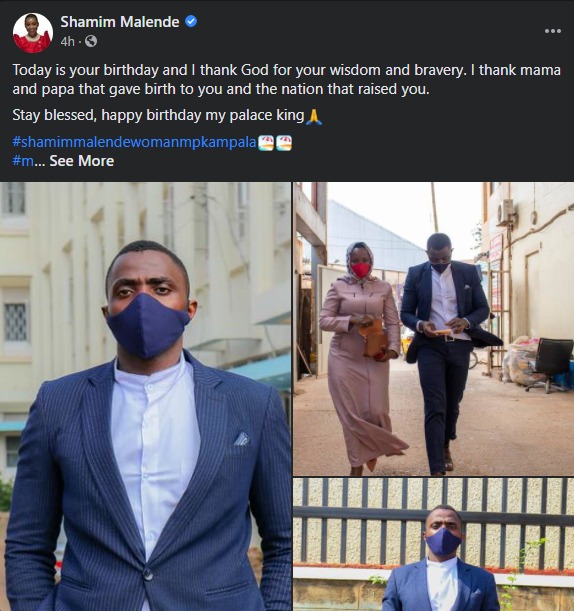 Kampala woman MP Shamim Malende pens love message to hubby on birthday
Shamim Malende, the Kampala woman legislator, takes her love for husband on social media.
Today, it's MP Shamim celebrates her husband's birthday by showing him love through a romantic message she pinned on her social media handles a few hours ago. If you thought you had the sweetest icy name for your lover, check for Malende's. She calls him "my Palace King".
"Today is your birthday and I thank God for your wisdom and bravery. I thank mama and papa that gave birth to you and the nation that raised you. stay blessed, happy birthday my palace King,"she wrote.
Oh yes! "Palace King", you read it right! A few months ago, the legislator introduced him to the internet after she had won her Parliamentary elections. All these "he's qute", "he's eatable" and "he's presentable" dropped in as she refused to tell the world his name. Perhaps she was cautious about the future. Incase this goes from "swiii" to "swaaa", and the "it will end in tears" start to make meaning, the world would not mock her with his name like how they mocked the "government where are you?" guy.
By Hussein