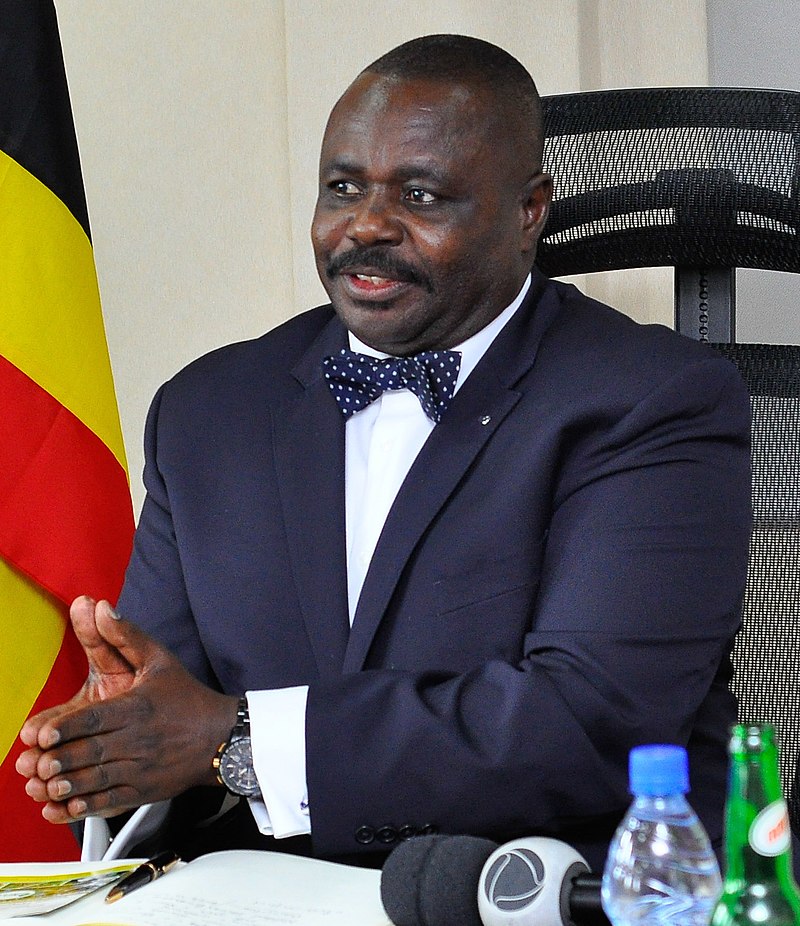 Late Speaker Jacob Oulanyah Memorial Activities Set to Commence on Tuesday, March 14, 2023
Kampala, Uganda – The late Speaker of the Parliament of Uganda, Jacob Oulanyah, will be remembered through a series of memorial activities set to commence on Tuesday, March 14, 2023. The events will be held to honour the legacy of the late speaker who passed away on March 20, 2022.
The commemoration will begin with the launch of a legacy autocross competition by Chief Justice Owiny-Dollo and Justice Minister Norbert Mao, who were both close friends to the late Jacob Oulanyah. The event will take place in Kampala and will kick off the week-long memorial activities.
Other activities planned for the memorial include the launch of Oulanyah's memorial cup in Omoro District on March 19, followed by a memorial service at All Saints Cathedral in Kampala on March 20, parliament activities on 23rd, bikers tribute-ride in Gulu, Omoro and lastly with the JO memorial Cup finals on 26th March 2023. The memorial service will be held to honour the life and achievements of the late speaker and will be attended by family, friends, and dignitaries.
Jacob Oulanyah served as the Deputy Speaker of the Parliament of Uganda from 2011-2021 then was elected speaker until his passing in 2022. During his tenure, he played a significant role in shaping the country's political landscape and was widely regarded as a unifying figure who worked tirelessly to bring people together.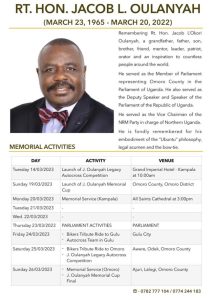 These memorial activities seek to celebrate and honour the life and legacy of the late Jacob Oulanyah. They also provide an opportunity for Ugandans to pay their respects and reflect on the significant contributions they made to the country.