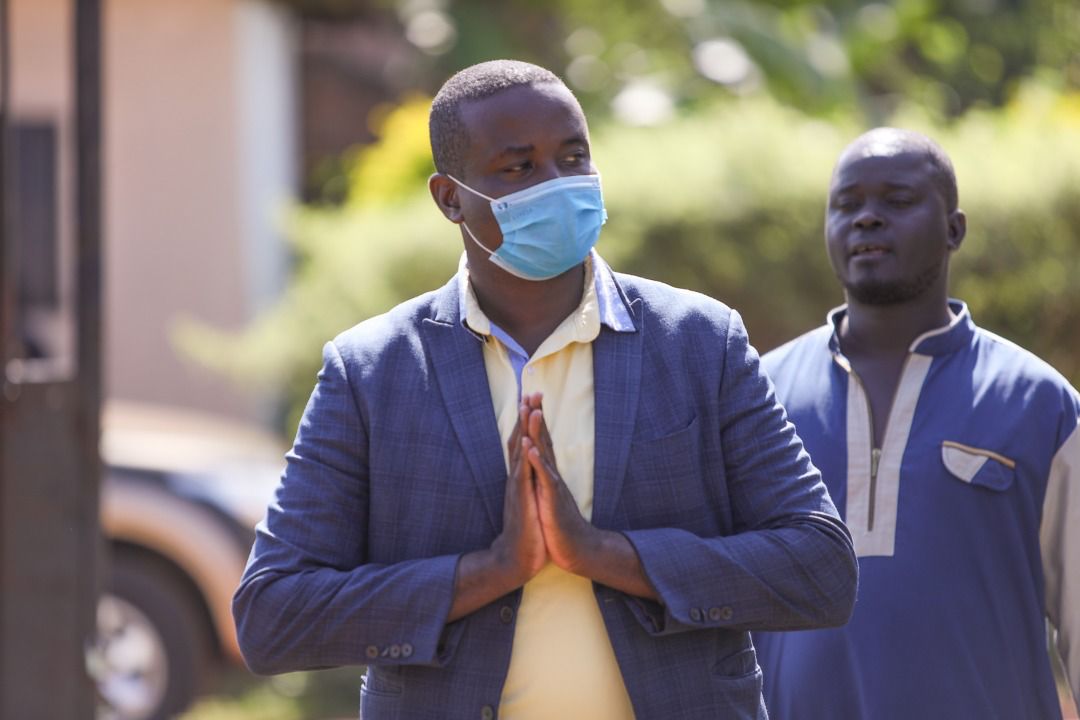 NRM's Andrew Muwonge Declared Winner Of The Kayunga District LCV By Election
National Resistance Movement (NRM) candidate Andrew Muwonge has been declared the winner of the Kayunga District chairperson by-election.
The Electoral Commission after a long night of waiting has declared NRM's Muwonge Andrew as the winner of the Kayunga District Chairperson by-election.
The Kayunga district Returning Officer Ms, Jennifer Kyobutungi announced the results at around 9:10am on Friday morning
Muwonge polled 31830 votes while his closest contender Nakweede Harriet managed 31308 votes. Other candidates in the election included Kamoga Jamilu (independent), who got 279 votes, Musisi Boniface Bandikubi (independent), who managed 470 votes, Nyanzi Majid (independent) with 1287 voted and Waddimba Anthony (DP) who trailed with 158 votes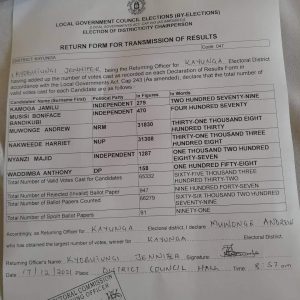 The race had attracted six candidates that also included DP's Anthony Waddimba and Independent candidates Majid Nyanzi, Jamir Kamoga, and Boniface Bandikubi.
The seat fell vacant following the death of NUP's Mohamed Ffeffekka Sserubogo in June, after one month in office.