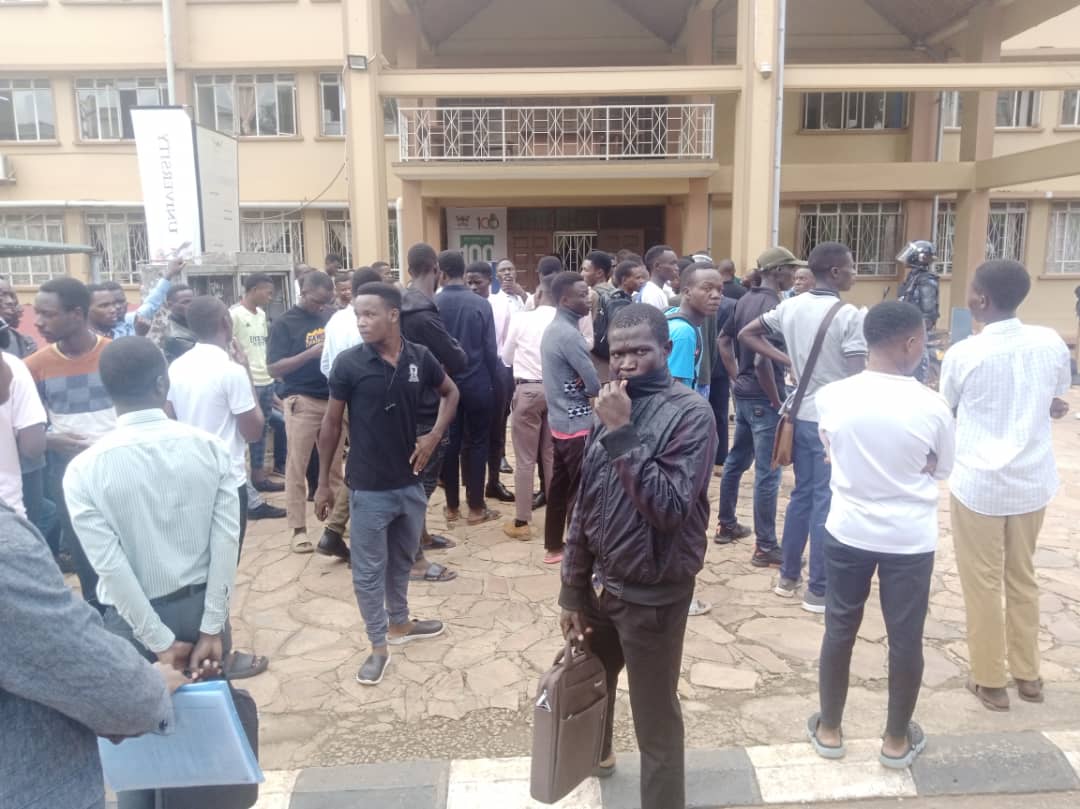 Police Deployed as Makerere University Students Demand Unpaid Allowances #FDTvNews/ FdtvUpdates
On Friday morning, government-sponsored students stormed the Senate building at Makerere University in Uganda to demand unpaid allowances, sparking a protest. The students, who are having trouble finding housing and food, assert that their allowances have not been paid for the past two months.
Police were called to the campus when the demonstration descended into chaos as the students clamoured for quick action. Similar student protests have been ongoing for some time at Makerere University.
The government has been accused by the students of breaking its obligation to pay out their allowances on time. Due to the protests, courses were cancelled and exams were postponed, disrupting academic activities.
As soon as possible, the university administration has pledged to address the problem and work and ensure that the students receive their allowances by working with the authorities.
The demonstration at Makerere University serves as a microcosm of the continuous difficulties faced by students in Uganda, where tuition is expensive and government support for education is meagre.
The students claim they won't give up until their allowances are paid, despite the government's lack of response to the matter.