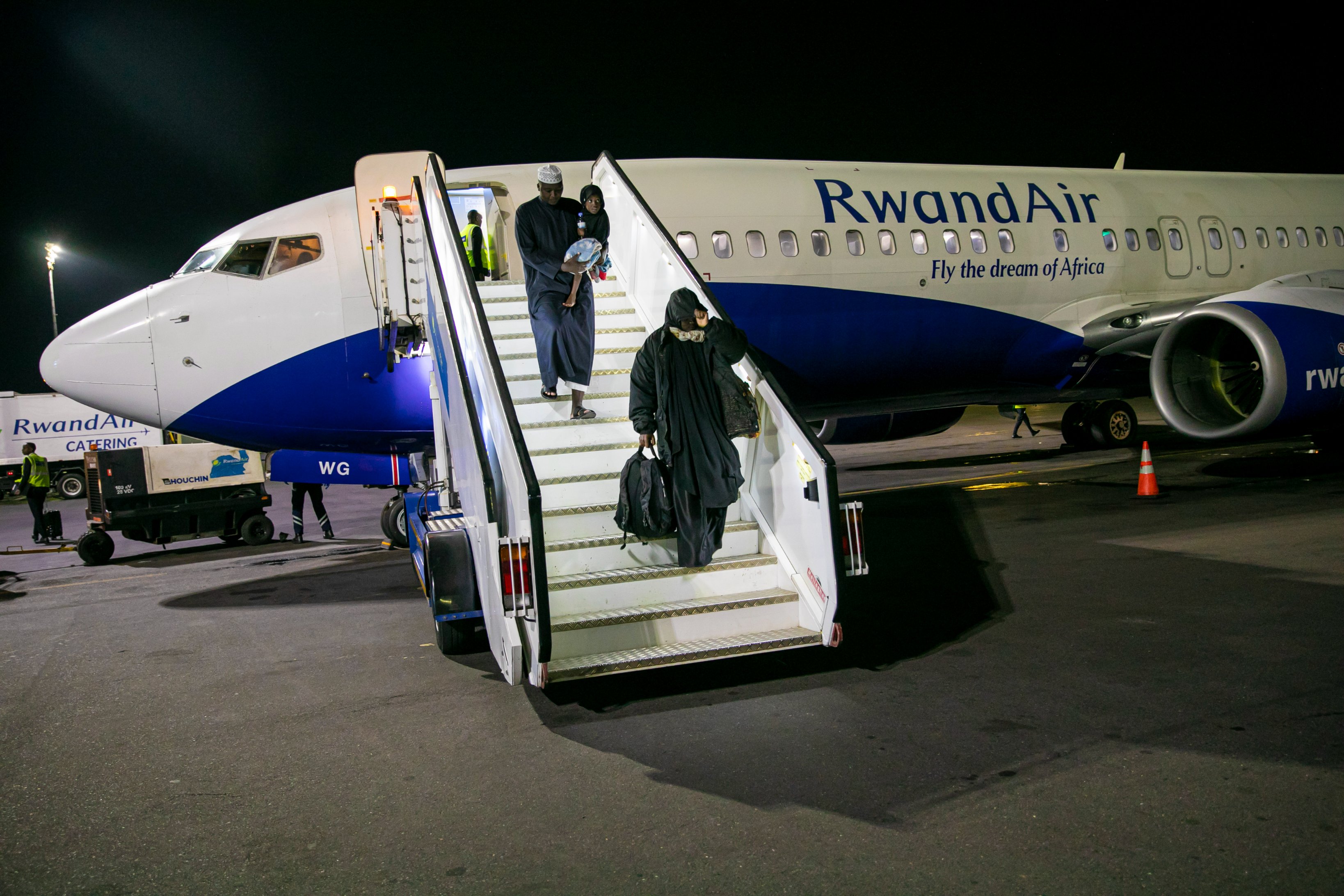 Rwandans Evacuated from Sudan #FDTvUpdates|#FDTvNews
Kigali, Rwanda – On May 2, 2023, the government of Rwanda successfully evacuated 42 individuals, including 32 Rwandans and 10 people of various nationalities, from Khartoum, the capital of Sudan. The evacuees arrived safely in Kigali aboard a chartered RwandAir flight from the City of Aswan in Egypt.
At Kigali International Airport, the Permanent Secretary of the Ministry of Foreign Affairs and International Cooperation, Clemantine Uwizeye Mukeka, warmly welcomed the evacuees. In a statement, the Rwandan government expressed its gratitude to the Arab Republic of Egypt for its hospitality towards citizens of Rwanda during their stay in the country.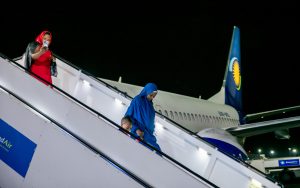 Vicente Biruta, Rwanda's Minister of Foreign Affairs, expressed his condolences and solidarity with the people of Sudan, who are still grappling with the effects of a prolonged civil war. He affirmed the government's commitment to support measures by the African Union and other international forces that are providing aid towards the Sudanese crisis.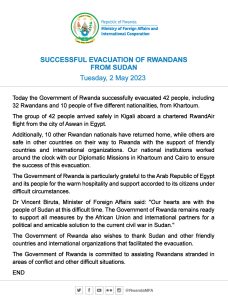 The evacuation was carried out as part of the Rwandan government's efforts to ensure the safety and well-being of its citizens abroad. The government also called on Rwandans living in Sudan to remain vigilant and follow safety guidelines issued by local authorities.