Uganda National Cultural Forum gives Uganda Musician Association 60Millions
By Zawedde Patricia
Uganda Musicians Association(UMA) has received a cheque of UGX 60 million shillings from the National Cultural Forum(NCF) to boost its activities in the country.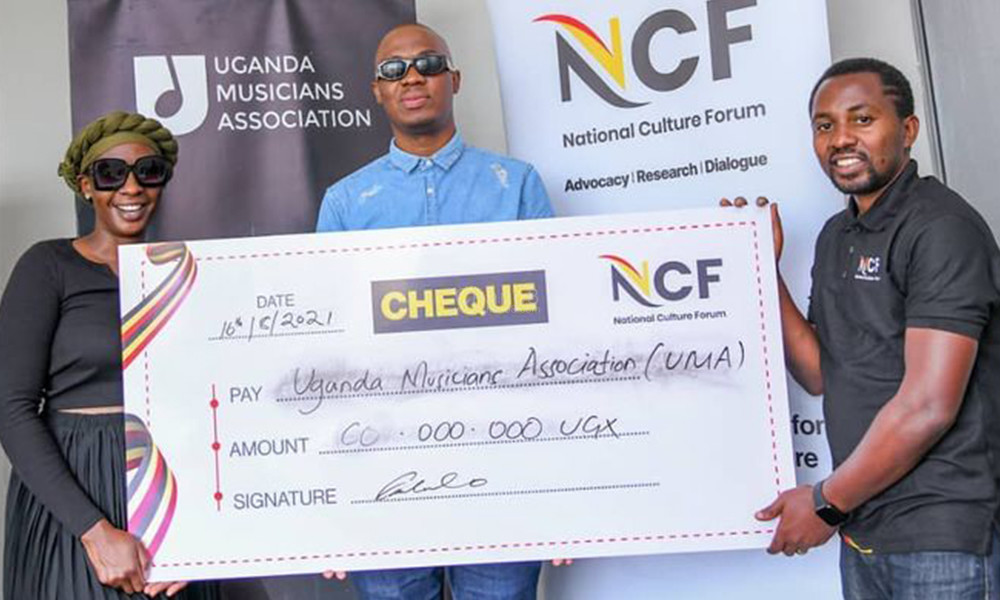 According to Cinderella Sanyu, also known as Cindy, the president of UMA, the money is intended to help the association to open up regional offices in different parts of the country. This will in turn help artists from that side, have a place to report their pleas.
"This money is not for us to share or as a stimulus package from the NCF. It is for structures. To organize the body and make sure that all musicians in every region are attended to, from where they are. This is so good and it proves that it is a proper association that is recognized…," she said in jubilation.
UMA has of late received a hot competition from a newly created association called the Uganda Superstars Association which claimed that it is the only well-organized association that can freely receive funds from recognized forums.