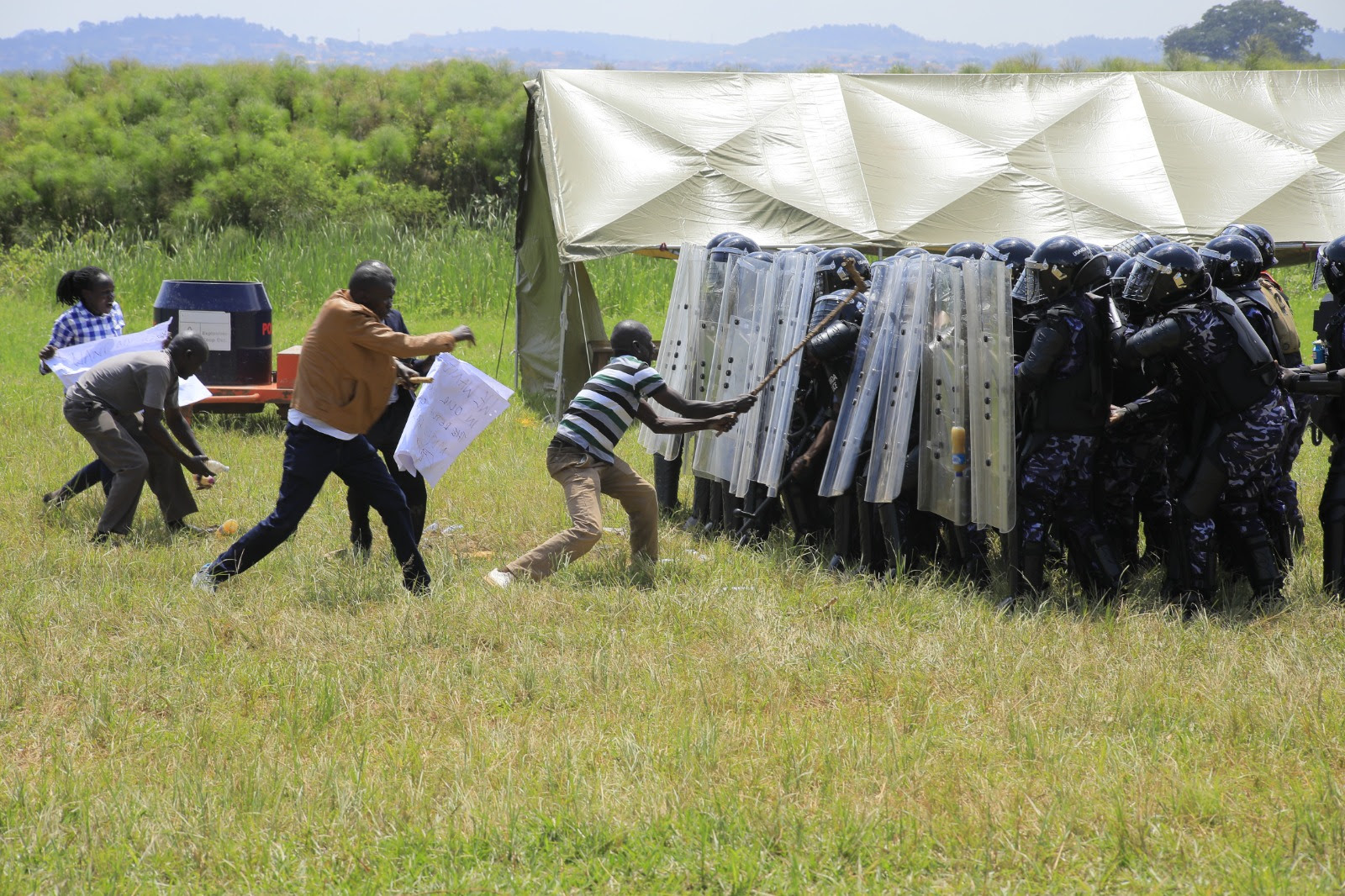 Uganda Police Force Showcases Advanced Capabilities in Anti-Terrorism Demo Exercise
In a joint demo exercise held by the Directorate of Counter Terrorism and the Field Force Unit at the Kigo Marine Base-Entebbe on March 27th, 2023, the Uganda Police Force demonstrated its advanced capabilities and tools in combating terrorism and violent activities.
The exercise, attended by a significant number of officers, showcased the police force's professionalism and dedication to serving the public. The Deputy Inspector General of Police, Maj. Gen Geoffrey Tumusiime Katsigazi praised the officers for their skills and warned criminals that the police force is now well-equipped to handle any threats of criminality in the country.
The police force utilized advanced equipment and overcame several challenges during the exercise, highlighting their ability to adapt and respond to changing situations. The government of Uganda played a critical role in providing the necessary capabilities and tools to the police force to combat crime and terrorism.
Speaking at the event, the DIGP expressed gratitude to the government of Uganda for enabling the police force to acquire the advanced capabilities and tools that are helping them maintain law and order in the country. He urged the officers to use their equipment reasonably and professionally while protecting and serving the public.
The joint demo exercise demonstrated the police force's ability to combat terrorism and violent activities effectively. The public can now have confidence in the police force's ability to maintain law and order while ensuring their safety.
The Uganda Police Force's dedication to combating crime and terrorism is commendable. The government's efforts in providing them with the necessary resources are a step in the right direction towards ensuring a safer Uganda. The public can rest assured that the police force is prepared and well-equipped to handle any threats to their security.