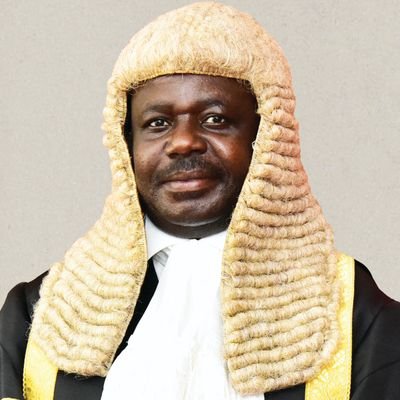 What should Ugandans Learn from Jacob Oulanyah's Death?
The late Rt. Hon. Jacob L'Okori Oulanyah died on March 20, 2022, in Seattle Washington DC, US after battling stage 4 cancer, and bacterial & viral infections, which led to the liver, kidney, and heart failure. His health started deteriorating a few months after he had been sworn in as the Speaker of the 11th Parliament. Most people were eager to see how he would execute that role due to his calmness, charisma, intellectual, and jovial personality, but unfortunately, he wasn't able to.
Oulanyah was loved by many people and even some of the opposition members admired the way he settled heated debates in Parliament when he was still the Deputy Speaker. His sense of fashion, eloquence, and manners in public was impeccable and he was a true symbol of what a true leader should be like. He respected his boss, the NRM Chairman, His Excellency Yoweri Kaguta Museveni and there is no history of any word of ill-will that Oulanyah spoke about him.
As you read this article, the former Speaker is no more. He was a Speaker for not more than 9 months and after 5 days of his passing, a new Speaker Rt. Hon. Anita Among was elected. Of course, that was per the Ugandan constitution but that showed that for a person out there who has a job that puts him in high regard or any other job for that matter, he/she can be replaced at any time and someone else is always there to fill that position. We don't own these jobs nor should they own us and we shouldn't let them define our identity. What defines us are the values that we hold dear at heart. Even though Oulanyah was the Speaker of Parliament, the 3rd highest political position in the country after the President and Prime minister, he didn't let his position define his identity but the values he most believed in did. He had honesty, generosity, courage, loyalty, integrity, and justice values. Those are the values that defined Oulanyah.
Just like any human, he had his imperfections and shortcomings. A notable example was his failed second marriage with Lady Winnie Amoo Okot which was all over the press in 2015. His attempts to make the marriage work failed but that didn't stop him from pursuing other prospects in his life. Love relationships are amazing but you shouldn't define your happiness by being with your partner rather you are supposed to define your happiness as an independent being.
Oulanyah was flown miles and miles away from his family to seek medical treatment, and he was lonely when he died, and not even his children were there to be with him during his final moments. A lot of money was spent to fly him to Seattle for treatment but the people who are more valuable than money, his family and friends weren't there with him. This is a reminder that you should treasure and value your friends and family without taking them for granted because even if you have all the money in the world but lack social capital, you will forever live a lonely life.
We can't be so sure that everyone was happy when Oulanyah assumed office as Speaker. His health started slowing down a few months after attaining the role and there were allegations that he was poisoned. This was clarified by his father, Mr. Nathan Okori during his late son's last funeral rites in Omoro County on March 8, 2022, who insisted that his son was poisoned, and the poison affected his son's health, and by the time he was flown out of the country for treatment, it was too late to save his life. That showed how much Oulanyah confided in his father since people were only speculating about the issue but his father clarified without fear in front of more than 20,000 mourners who had come to give Oulanyah the final send-off. Not everyone might be happy with your success, and some people will go to extremes to sabotage your success because of envy and jealousy. Such people will always exist in your life, and you need to be mindful of the people you confide in and spend time with. If you notice any red flags around people you claim to call your friends, get rid of them as fast as possible.
Oulanyah was just 56 years old by the time he died, and he still had a lot to accomplish in life and be of service to his children and his country but the will of God cannot be equaled to any man's thinking. We shall continue celebrating the impact that he brought to the world and we hope that he finds peace in the afterlife. Rest In Peace Jacob L'Okori Oulanyah.