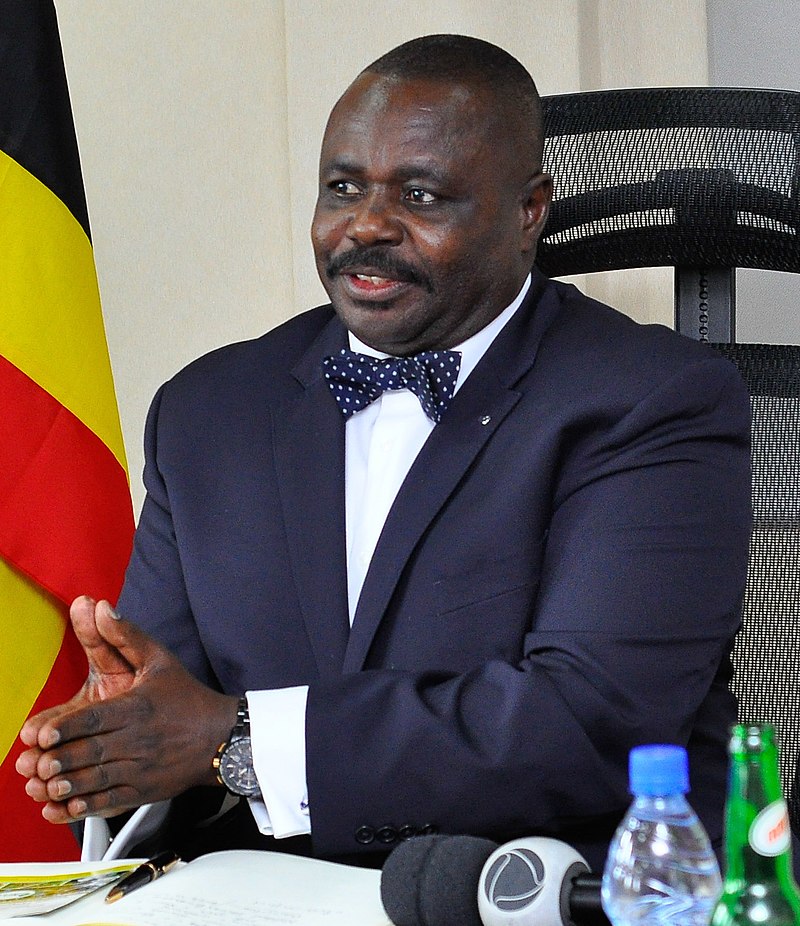 Who was Jacob L'okori Oulanyah? By Benitah Florence Makuma (intern)
Jacob L'okori Oulanyah was born on March 23, 1965 in Gulu district to Nathan L'okori and Karen Atwon. For his O and A level education, he attended St. Joseph's College Layibi, Dr. Obote College Boroboro, and Kololo Senior Secondary School. In 1988, he joined Makerere University where he studied Agricultural Economics. In 1991, he graduated with a Bachelor of Arts in Agricultural Economics, and in that same year, he entered law school still at Makerere University and graduated in 1994 with a Bachelor of Laws degree. While at Makerere University, he was the speaker of the University Student guild.
After obtaining his postgraduate diploma in legal practice at LDC in 1995 where he was also working as a lecturer after his graduation, he started his law firm, Oulanya, Onoria & Company Advocates, actively working there until he joined politics in 2001.  He ran for the Omoro County parliamentary seat in 2001 under the UPC flag and won. In 2006, he stood again for the same position under the UPC ticket and lost. It was there that he decided to join the ruling party NRM (National Resistance Movement) that same year in July.
Oulanyah was known for participating in the peace talks between the government of Uganda and Joseph Kony's Lord's Resistance Army (LRA). He was also made the chairman of the commission of inquiry into the controversial sub-lease of Kisekka Market in 2008.
Oulanyah was elected to represent Omoro County, in Gulu district in the ninth parliament, on the NRM ticket in March 2011, and on May 19, 2011, he was elected as the Deputy speaker of parliament.
Jacob Oulanyah's first marriage was with the late Dorothy Nangwale Oulanyah, who died of cardiac arrest in August 2009 at Mulago Hospital. By the time Dorothy passed on, the couple had three kids. He later remarried a second wife in 2013, Lady Winnie Amoo Okot with whom they had two kids. In 2016, Oulanyah filed for divorce accusing the wife of causing him emotional distress and also denying him conjugal rights. Lady Winnie had also accused Oulanyah of having an extra-marital affair which he denied. Oulanyah further went on to accuse Lady Winnie of mistreating his three children from his first marriage and also leaving them to cook for themselves.
Following the February 2016 general elections, he was re-elected as Deputy Speaker of parliament on May 19. He was later elected to the position of Speaker on May 24, 2021, defeating the then incumbent speaker Rebecca Alitwala Kadaga. He died at the age of 56 on March 20, 2022, in Seattle, Washington in the United States of America. He had been battling cancer and the treatment for his ailment was only available in three hospitals in the world. That was Germany, France, and Seattle in Washington where unfortunately the doctors weren't able to save him.
Rt Hon. Jacob Oulanyah will be remembered for being an eloquent speaker, brilliant and down-to-earth, and knowing how to settle debates in parliament with a sense of humor. May his soul rest in eternal peace.