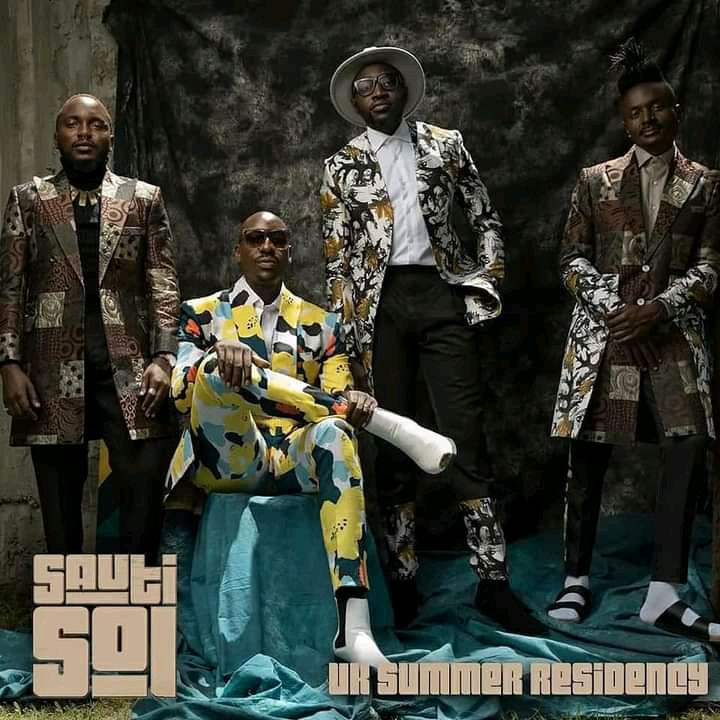 Sauti Sol members to go solo
Renowned Kenyan group, Sauti Sol confirmed their imminent break up in a press release circulated on their social media platforms.
Members of the renown music  Sauti Sol have confirmed, through their social media handles, that they have decided to start outing solo projects in order to let the audience identify their individual talents.
In a statement posted on their social media handles, the group fully explained the reasons of the split saying, it is to give the audience a chance to notice the talents of each member of the group and also the hardship brought by covid 19 was an addition to the decision that was made.
"This tour is the beginning of our journey being "Alone-Together." It is a wonderful journey in which we are self-actualizing by showcasing our strengths and characters as the artists who came together to form Sauti Sol.
"Alone-Together" is the mantra we formed to define the unique next chapter as brothers. It ties with our natural progression of self-growth, while still being a single unit. The journey is a 4-part musical and visual art series for you and the world with the hope it enlightens you to who we are; 4 phenomenal parts that make 1 iconic whole."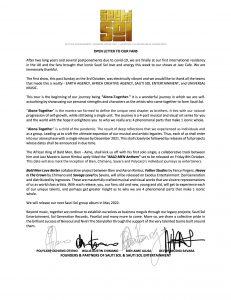 The group consists of Bien-Aimé Baraza, a songwriter, guitarist and Pianist. Willis Chimano, a performer, Savara Mudigi, a vocalist, producer, drums expero and bass guitarist. Polycarp Otieno, a guitarist, producer composer is the fourth one launched their first album which was a sensational hit, topping the East Africa including their midnight train album that has songs like insecure, kuliko Jana, feel my love and many other have won them popularity.
As they take on this journey they said they will reunite and release their next project together in May 2022.
By Hussein