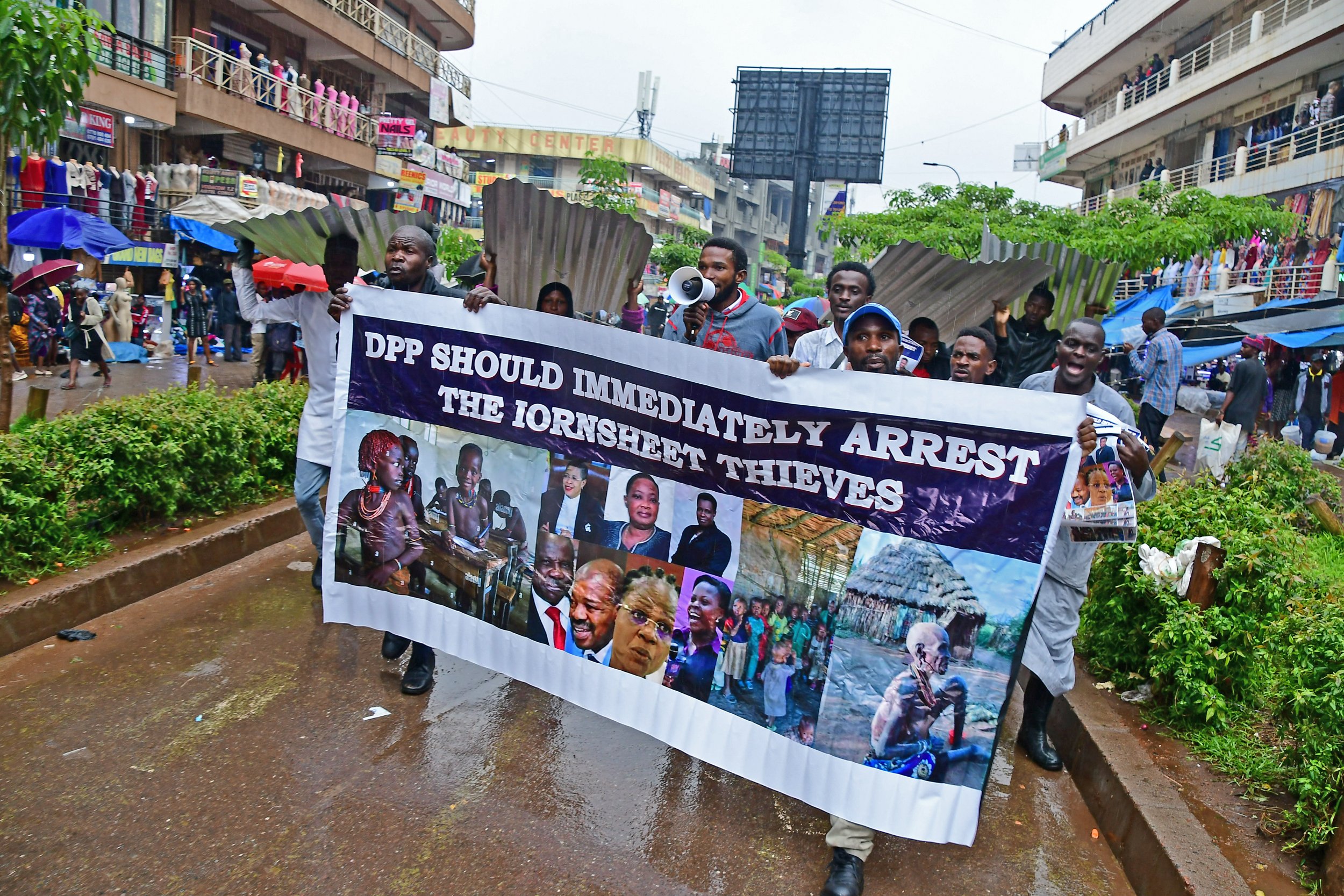 Activists Arrested in Kampala Demonstration Against Iron Sheet Scandal
Kampala Uganda: Police have arrested 11 activists in downtown Kampala as they demonstrated against corruption and the alleged theft of iron sheets meant for the Karamoja region. The activists were protesting against the distribution of the iron sheets amongst some government officials, including ministers, instead of being given to the vulnerable people of the Karamojong sub-region, who were the intended beneficiaries.
The protesters carried iron sheets and demanded that the government take action to give justice to the people of Karamoja. However, police claim that the activists were engaging in an unlawful assembly and inciting violence. The suspects have been charged and are currently in police custody.
The iron sheet scandal has caused widespread outrage in Uganda, with many people calling for those responsible to be held accountable. The scandal involved the misappropriation of iron sheets that were meant to be distributed to vulnerable communities in Karamoja.
The activists who were arrested were part of a larger group of people who had gathered to protest against the scandal. The demonstration started peacefully, but tensions rose as police moved in to disperse the crowd. The police used tear gas to disperse the crowd, and in the ensuing chaos, several people were injured.
The iron sheet scandal has become a hot topic in Uganda, with many people calling for an investigation into the matter. The scandal has highlighted the issue of corruption in the country and the need for greater transparency in government operations.