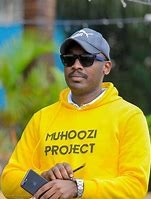 Lt. Gen Muhoozi's die hard supporters have revamped campaigns on social media and on branded materials in preparation of the 2026 elections.
In different posts,  messages of "peace unity , transparency and development" are brought. In about six months to President Musevenin's new term, the die hads have come in hard for Muhoozi's presidential bid.
n army of loyalists is helping whip up the presidential ambition of the First Son, who is yet to express interest in replacing his father Yoweri Museveni as president of Uganda. The general's loyalists have launched an aggressive social media campaign for a 2026 presidential bid for Muhoozi hardly six months into President Museveni's new term.
It should be noted that the campaign comes in after eight years since he showed interest in the position. With all, he is yet to release an official statement on the matter.
By Admin