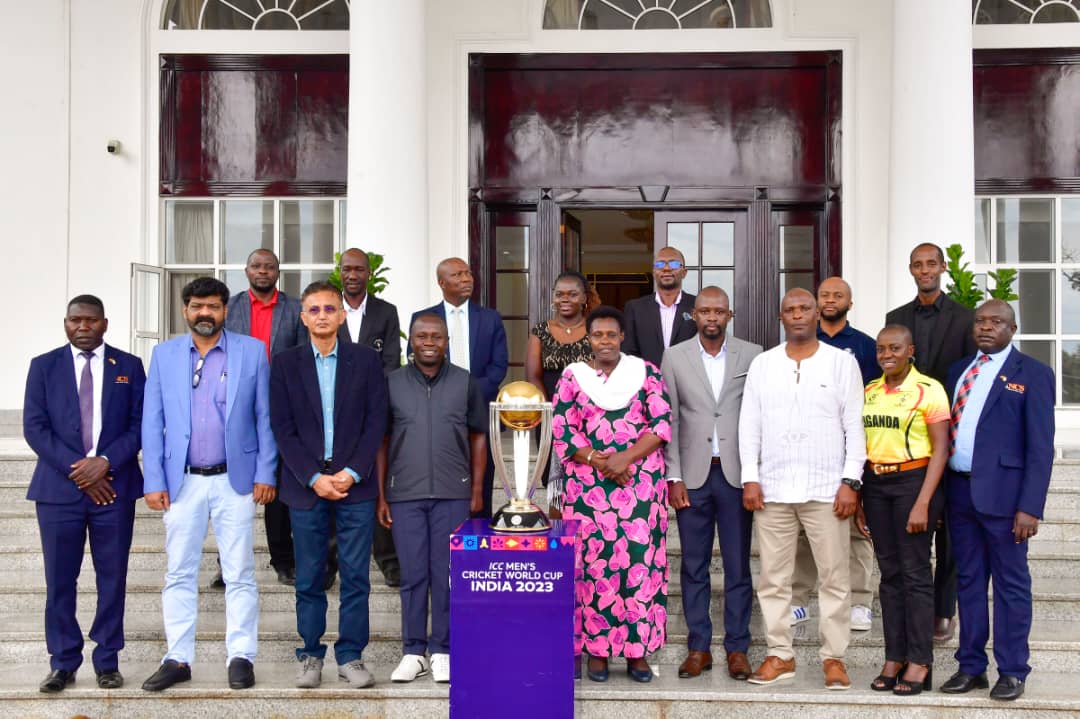 Uganda Aims to Compete in Cricket World Cup, President Museveni Affirms at Trophy Event
Entebbe – President Yoweri Kaguta Museveni reiterated Uganda's commitment to the development of sports in the country, emphasizing the importance of building stadiums and training facilities for all disciplines. The President's message was conveyed by Vice President Maj. (Rtd). Jessica Alupo Rose Epel yesterday during a ceremony at State House Entebbe, welcoming the International Cricket Council (ICC) Men's Cricket World Cup trophy. The event marked the beginning of the cricket World Cup tournament set to take place in India.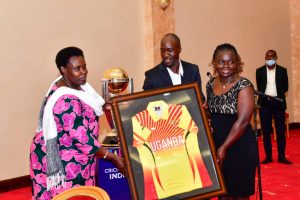 President Museveni expressed gratitude to the ICC for allowing Uganda to host the men's cricket World Cup trophy tour. However, he stressed that Uganda should aspire to more than just spectating. He stated, "It is my firm belief that in the coming years, Uganda must be able to compete at the Cricket World Cup. We cannot be content with remaining as spectators." Museveni highlighted the country's history of producing exceptional athletes in various fields and pledged continued support to nurture young talent and bring Uganda's flag to major sporting events.
The President acknowledged that while Uganda has focused on economic recovery and transformation since 1986, sports, with its multiple benefits including fitness, disease prevention, entertainment, and tourism, had not received adequate attention. The Minister of State for Sports, Hon. Peter Ogwang, anticipated that the Men's World Cup Trophy's tour would inspire Ugandan youth and aspiring players to engage in cricket and embrace the spirit of sports.
Mr. Alan Mugume, Chief Executive Officer of the Uganda Cricket Association, also expressed optimism about the nation's cricket future, citing the talent pool and infrastructure in place. Uganda is one of only three African countries selected to host the Men's Cricket World Cup trophy as a lead-up to the ICC World Cup in India, with Nigeria and South Africa being the other chosen nations.
The Cricket World Cup Trophy's tour in Uganda will continue until August 29, 2023, covering cities like Kampala and Jinja, as well as iconic tourism sites. The trophy's presence aims to connect with the local cricket community and inspire future generations of cricketers. The 2023 Cricket World Cup is scheduled to be held in India from October 5 to November 19.