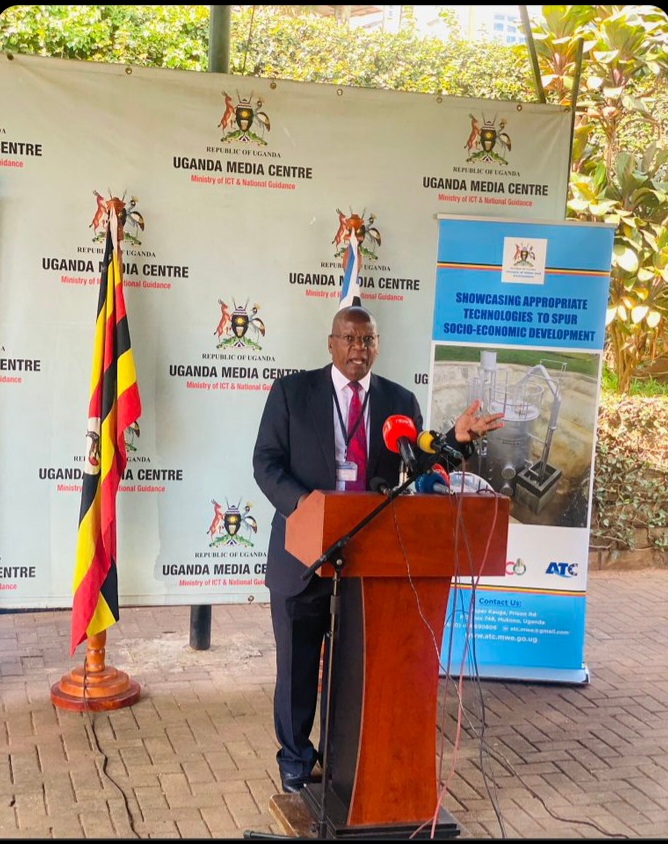 Ministry of Water to hold 2nd Appropriate Technologies Expo
Engineer Christopher Tumusiime briefed the press at the Media Center this morning on the second Appropriate Technology Expo, which will take place from the 2nd to the 4th of February this year.
During his remarks, he emphasized that this Expo is entirely a showcase of technologies aimed at the development of the country in accordance with NDPIII and Vision 2040. He went on to say that the expo gives citizens the opportunity to learn about sustainable water supply and groundwater management, sustainable sanitation management, food security and nutrition, healthy living and wellness, and other topics.
As he concluded, he urged fellow citizens to "come to participate in the second Appropriate Technology Expo at Kololo, ensure to pick one or two technologies for your adoption and start your change."