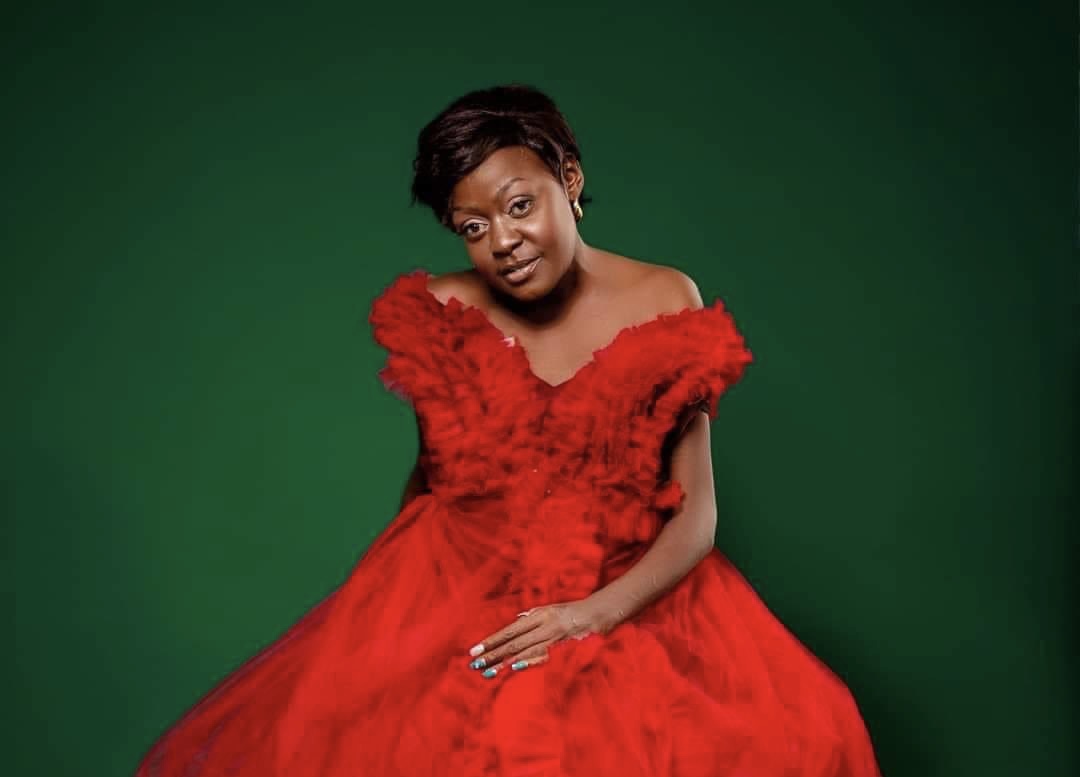 Ugandan Music Sensation Evelyn Lagu Passes Away at 41
The Ugandan music industry mourns the untimely passing of the beloved artist, Evelyn Nakabira, known to her fans as Evelyn Lagu. At the age of 41, Evelyn Lagu was battling with kidney failure, a health challenge she valiantly fought for over three years. Despite her resilient spirit and enduring love for music, her journey was cut short today, leaving fans and fellow artists in grief.
Evelyn Lagu, famous for her chart-topping song 'Ogumanaga,' had recently made headlines with her announcement of the "Evelyn Love Charity Concert," a heartfelt endeavor to connect with her dedicated fan base. This event, scheduled for the 28th of October 2023 at Papaz Spot in Makindye, was intended to be both a musical celebration and a charitable act. Evelyn sought to share her musical journey with fans one last time and to give back to her community. Notably, all proceeds from the concert were earmarked for her ongoing medical treatment and well-being.
Evelyn Lagu succumbed to Kidney Failure leaving her family, friends, and fans in shock since she was on her way to recovery. Her legacy as a talented musician and a compassionate humanitarian will undoubtedly endure, as she inspired many with her artistry and her dedication to making a positive impact on the world.
Fellow Musicians like Eddy Kenzo took their sympathy on social media expressing how great she was and that she will be missed deeply"You have fought abig battle my sister may your soul rest in peace" Kenzo wrote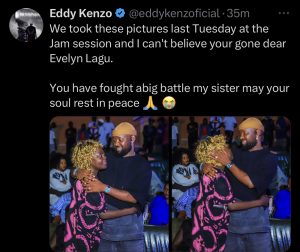 Uganda has lost another talent in its music scene, and Evelyn Lagu's memory will live on through her timeless music and philanthropic contributions.