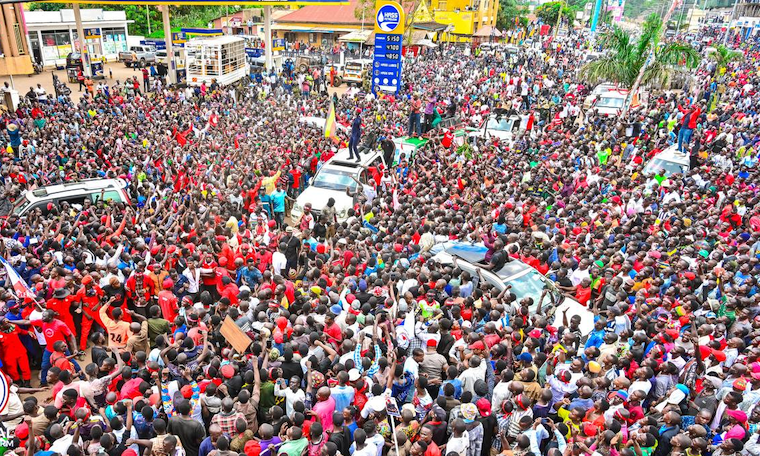 Ugandan Police Suspend NUP Mobilization Activities Amidst Growing Tensions
In a press release issued today, the Ugandan Police have announced the immediate suspension of all mobilization activities organized by the National Unity Platform (NUP) until further notice. This decision comes in response to what the police describe as continuous breaches of guidelines set forth for public gatherings and protests.
The police had initially granted permission to the NUP, under its mandate to regulate public meetings, to conduct nationwide mobilization activities and the official opening of party offices. These permissions came with specific guidelines, including the need for proof of permission from venue owners, gatherings in enclosed areas, and the prohibition of processions, demonstrations, and acts of incitement to violence.
However, according to the police, the NUP failed to adhere to these guidelines, resulting in incidents of public disorder, traffic congestion, property damage, and even a fatal accident in Hoima City, where one individual lost their life, and several others sustained serious injuries during an NUP convoy.
Furthermore, the police allege that in Kasana-Luweero District, the NUP's mobilization activities were used to incite violence, promote sectarianism, and make illegitimate calls for the removal of the elected government, including defamatory statements against President Yoweri Museveni.
The police have emphasized that this suspension will remain in effect until the NUP demonstrates compliance with the guidelines and the rule of law. They vow to take robust measures to uphold the rule of law, working in cooperation with other stakeholders. Despite this suspension, the police assert their commitment to ensuring Uganda remains one of the safest countries in the region and the world.