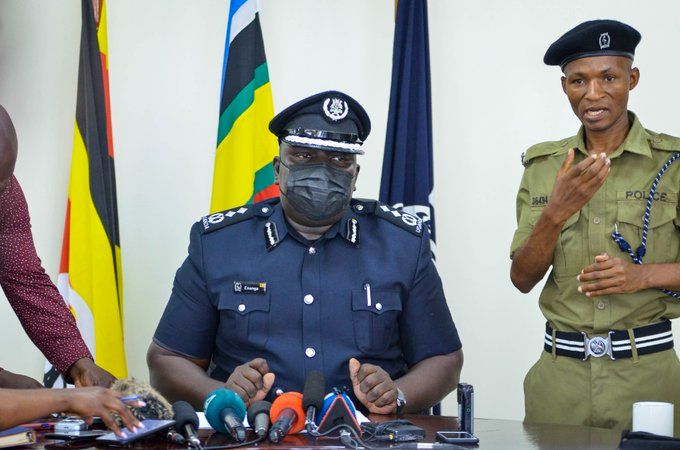 Four Somali nationals arrested with suspected bomb in their car
The suspected bomb was found hidden in a vehicle driven by a Somali National
He had been hired by another Somali friend to pick his relatives from the hotel
A 20-year-old woman is among those arrested to help police with the investigation
by Zawedde Patricia
The joint anti-terror security agencies have detained four Somali nationals who were found in possession of a suspected bomb device while trying to access Speke Resort Hotel Munyonyo in the suburbs of Kampala.
The device was found hidden in the car, by a police officer during a search of the vehicle Toyota Wish Registration number UBF 158C as it entered the premises of the resort.
The special hire driver of the vehicle, a Somali national identified as Abudul Karim Moyo was immediately arrested.
Fred Enanga the police spokesperson says upon interrogation Karim Moyo told police that he had been hired by his friend identified as Muhammad Hassan to pick his mother and children from the Hotel.
Enanga said Hassan was also picked up by police together with his associate identified as Azir Yasin Hussein and an unnamed 20-year-old girl.
Security agencies have intensified operations along the Uganda – DR Congo Border to prevent illegal entries in the country after arresting some ADF elements who entered the country disguised as refugees taking advantage of the conflict in Eastern Cong.
He maintains that security agencies are not arresting people because of their religious beliefs, but the intelligence-led operations are only targeting persons connected to ADF.
The security agencies are also focusing on worship places and collection homes for children after getting intelligence that some of these homes are used to keep kidnaped children who they convert to Islam and later taught radical   ADF beliefs
Police invaded the home of Sheikh Lwangabo who is currently on the run at Kasengejje in Wakiso district where they rescued 22 children and arrested two people; Ssewakiryanga Ismail and Kaijja Ismail who were in the home. He says intelligence also carried out operations in Luwero, Wakiso, Ntoroko, Bundibugyo, and Kasese where they recovered materials already assembled and from these camps, they discovered that some young children had been taken away to unknown destinations.