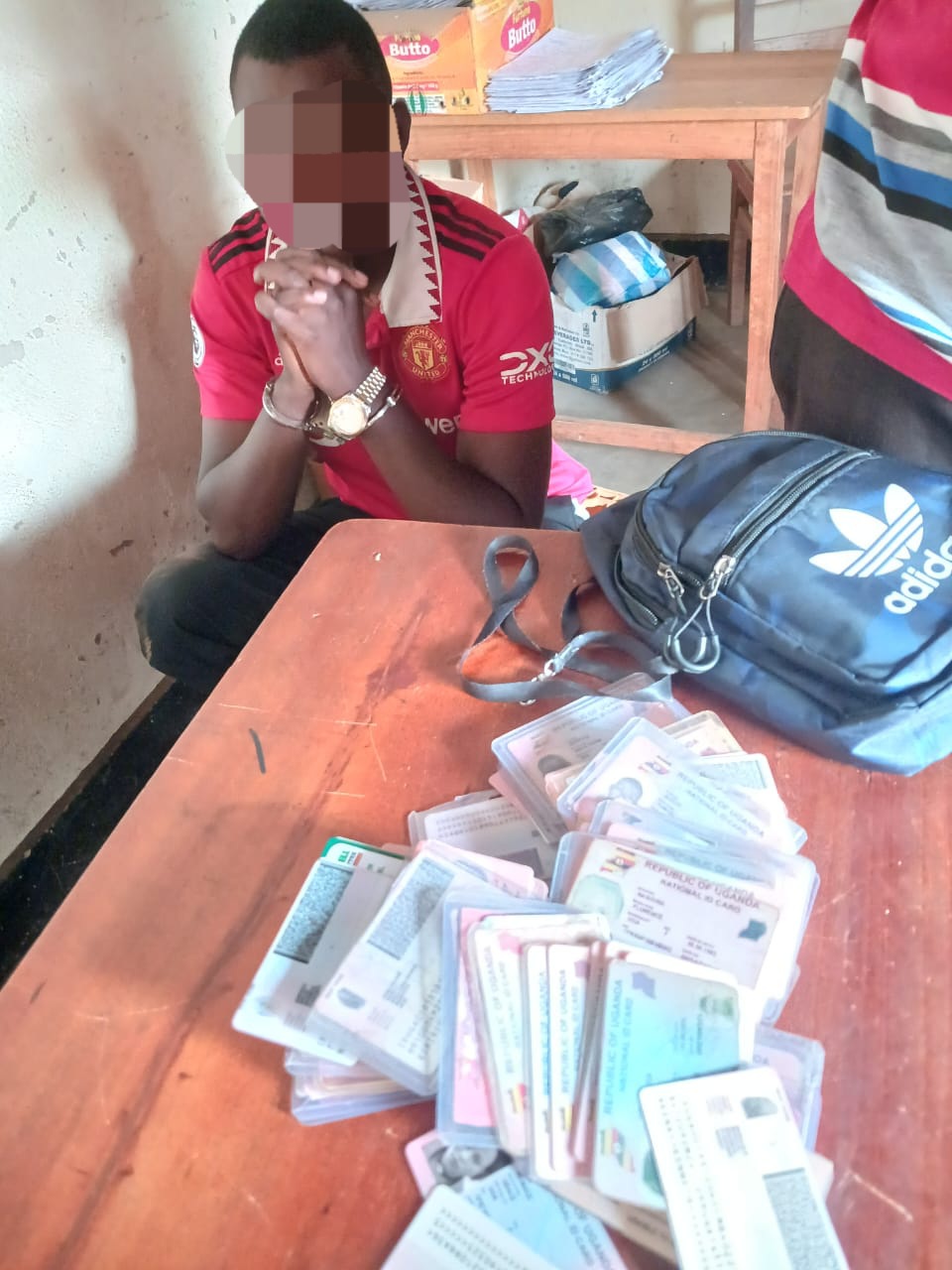 Two Suspects Arrested for Theft of 104 National ID Cards and 4 Million Shillings
Kampala police have apprehended two individuals in connection with theft that occurred on September 3, 2023. The suspects, identified as Kwikiriza Evans, 22, and Rubogo Sam, were accused of breaking into a company office and making off with 104 national identity cards that people had deposited as collateral, alongside four million shillings in cash.
According to authorities, the theft unfolded at approximately 7:30 pm on September 3, when Kwikiriza Evans, a resident of Katuga East in Mitanda parish, Kiwunga subcounty, Ntugamo district, stole the identity cards from a secure safe. Notably, Kwikiriza had previously worked as a loans officer at T.M.K loans service in Kanaba-Ndejje Busabala road, where he had collected the four million shillings. His alleged accomplice, Rubogo Sam, was also a former employee of the same company.
The successful arrest of the suspects was the result of a tip-off, prompting the flying squad of Kampala Metropolitan police East to launch an investigation. The pursuit led to Kwikiriza Evans' capture in Kanungu-Kihihi, where he was found in possession of the stolen identity cards inside his travel bag. Currently, both Kwikiriza Evans and Rubogo Sam are detained at Jinja Road Police Station as further investigations into the case continue. This incident has raised concerns about the security of sensitive personal information and the need for enhanced safeguards in such cases