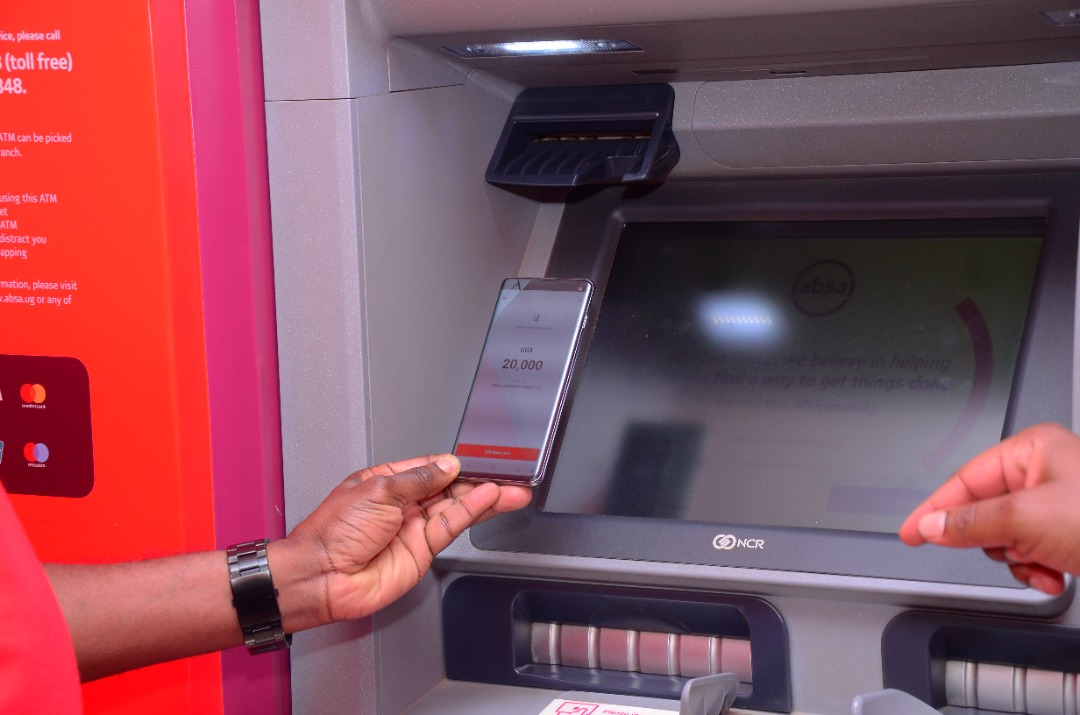 Absa Bank Uganda Introduces Contactless Withdrals.
By Zawedde Patricia
Absa Bank has introduced a cardless withdrawal capability at their Automated Teller Machines (ATM) which allows customers to withdraw cash with their smartphones.
The new product offering allows customers to confirm transactions without the need to use their electronic cards, a move that is likely to further ease cases of fraudulent ATM transactions.
This is yet another first to market digital solution from Absa as the bank works towards the realization of the ambition to be a digitally-led bank, leveraging innovation to create seamless experiences for customers.
With this new development, customers need not be strapped for cash if they have left their ATM cards at home.
Customers can look forward to;
✓ Greater convenience and a seamless digital experience.
✓ Not needing to carry their ATM cards with them whenever they leave home.
✓ Reduced contact with the ATM screen and keypad, which is a very welcome option owing to the current COVID-19 times and the need for heightened hand hygiene to reduce the risk of infection.
✓ A shorter transaction time while using the Absa ATMs.
Cardless ATMs allow users to access their cash without a physical debit card. All a user needs to do is log in to the Absa mobile banking app on their smartphone. While in the app, the customer selects the ATM QR Cash icon, then scans the QR Code on the ATM. Once the scan is done, the customer's phone will present options of the amount of cash to be withdrawn, and once confirmed, they can collect their cash from the machine.
This solution is even safer and more secure as it prevents fraud, negates the chances of compromising the customer's ATM pin or card skimming, and reduces card loss or retention in the ATM.
The function joins a host of other digital innovations offered by the bank such as the contactless functionality on the bank's vertical debit cards, the Novo FX mobile application, and the AI-powered Abby WhatsApp chatbot.
We are confident that with the addition of this innovation to the many other world-class digital offerings we have available, we will continue to redefine what customer satisfaction means in response to the clients' needs.