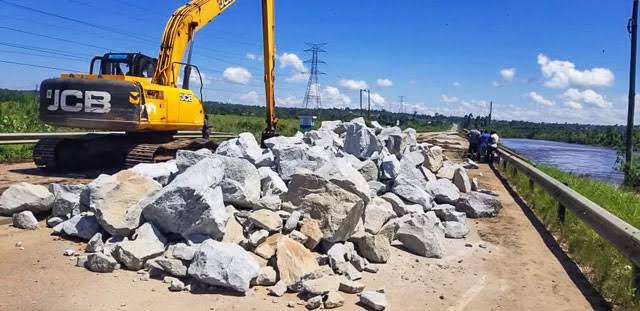 Katonga Bridge Reopens to Buses as Restoration Progresses
In a significant development, the Katonga Bridge along the Kampala-Masaka Highway has been reopened to buses following a recent assessment that confirmed its ability to withstand up to 30 tonnes of loading. This decision, made after careful technical monitoring, now allows buses to join the light vehicles already permitted to use the bridge. However, the Contractor, China Communications Construction Company Ltd, will implement precautionary measures immediately to ensure safety. As Phase II of the restoration works continues, the construction of a steel bridge promises to fully restore traffic at the Katonga section.
In a presser by UNRA, it was revealed that the reopening of Katonga Bridge to buses marks a milestone in the ongoing efforts to restore this vital transportation link. After being inaccessible to all pedestrians and motorists since the May 11 flash floods damaged part of the bridge, this decision will ease the transportation burden in the region. Drivers are urged to follow signage and traffic guidelines while using the bridge and to exercise caution during this phase of essential restoration work.
While the inconvenience caused during this period is regrettable, these restoration efforts are crucial for maintaining the integrity of our national road network. The completion of Phase II will pave the way for permanent works, ensuring the long-term safety and functionality of Katonga Bridge for years to come.