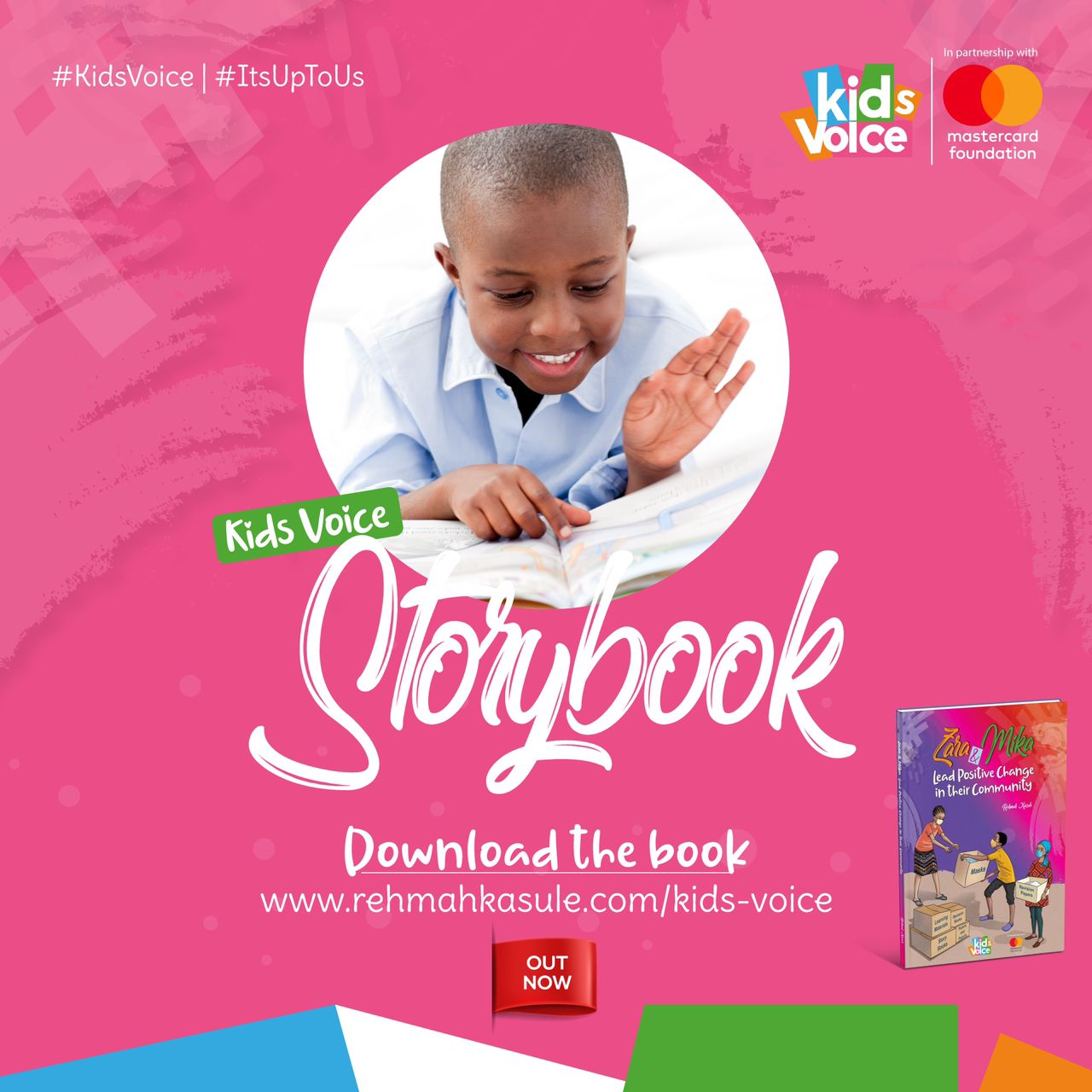 Rehmah Kasule Releases Kids Voice Audio StoryBook
Kids Voice is both a storybook and a collection of stories from children around Uganda sharing their perspectives and life experiences during the pandemic.
Through storytelling and edutainment, the book provides essential COVID-19 information that empowers children to cope and navigate being out of school, the possibility of losing family members, and other effects of the pandemic.
Kids Voice takes children through an adventure highlighting the foods, resources, daily lifestyles, and the cultures that make Ugandans vibrant and happy even in adversity. The content allows children to enjoy and learn from stories of courage, hope, resilience, and the entrepreneurial spirit.
The positive narrative empowers children to lead conversations as they tell their stories, engage in exercises and reflections on gratitude, hope, and collective actions. The practical tools help children learn, build resilience to survive, thrive, and lead change in their families and communities.
Kids Voice is relatable, representative, and reflective of the realities of the children's lives. The stories are culturally responsive, featuring marginalized children as protagonists and reflecting differences across the country to give children space for self-awareness, social awareness, and social engagement.
Background of the book
Children in Uganda and other African countries have been greatly affected by the COVID-19 pandemic. Since