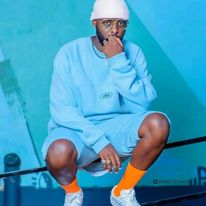 Kenzo and Naira Ali to light up San Francisco
Singers Edrisa Musuuza (Eddy Kenzo) will teamed up with Nabattu Naira Ali and other Ugandans to perform in San Francisco, one of the cities in California, United States of America.
It is a Boat Cruise arrangement that will take place on 16th of this October. The performance is under a theme called "Diaspora Re-union" and is dubbed " San Fransisco Boat Cruise".
Talking to Faraja Television, Naira Ali said that it was a pleasure working fellow Ugandans especially Eddy Kenzo because it binds Ugandans together.
"Yess! Hehehe!! I am happy and excited. Being on stage is fan and that's what I am best at. Working with my fellow Ugandans especially Kenzo and others on such a platform is great pleasure and I know I will deliver best of me. My fans should expect the best…,"she said.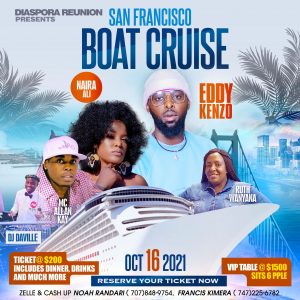 San Francisco the official City and county of San fransisco. It is located in Northern California which about 900k residents, which is a big audience for such shows.